ICLT is embedded within daily life at Our Lady of Dolours. The integration of ICLT can support a range of teaching, learning and assessment approaches that:
enhance learning opportunities through access to a range of resources, stimulus materials and learning tools
provide increased opportunities for student engagement and motivation
equip students with the necessary knowledge and skills to use ICT to support 21st-century learning
support the development of effective student research and evaluation skills
promote critical and creative thinking skills
increase teacher and student efficiency
develop awareness of the public nature of online activity and related responsibilities
increase opportunities to work collaboratively, locally, nationally and globally.
Devices at Our Lady of Dolours include interactive whiteboards, desktop and laptop computers, Chromebooks, and iPads. Teachers consider how these devices will best support and enhance both their own teaching practice and student learning, before deliberately choosing when and how to use them in the most effective way.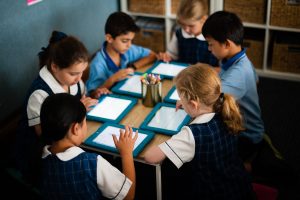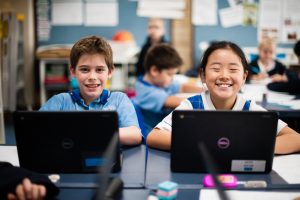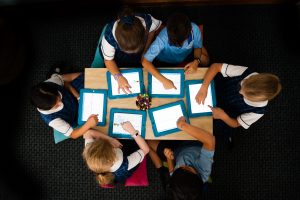 Robotics was introduced at Our Lady of Dolours in 2015. The program combines the versatility of the LEGO building system with the the creative powers of the LEGO MINDSTORMS EV3. Students can create and command robots that walk, talk, think and do anything you can imagine. There are many reasons why teaching robotics is a positive and meaningful learning activity, and the following article in The Conversation sums it up in a clear and concise way.